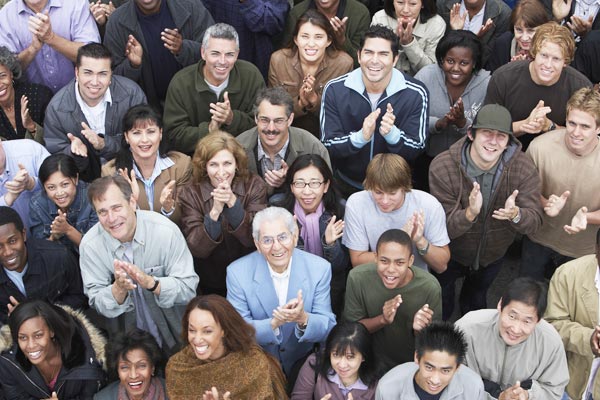 Enterprize Tasmania: Diana Taylor
presents
Systems-Centered Training: Free Public Lecture by International Consultant
Tue 19th Mar 2019, 5:30 PM - 7:00 PM

24 Davey St, Hobart TAS 7000
Enterprize Tasmania Presents:
"Systems-Centered Training"
A Free Public Lecture,
An overview of Systems-Centered Training (SCT), and the breadth of its applications in diverse human development systems, will be presented by international SCT consultant Mike Maher.
Systems-Centered Training Website: https://www.systemscentered.com/
Systems-Centered Training: An Innovative Approach to Sustainable Change: 



Manages conflict by working with differences using functional subgrouping




Creates sustainable change by weakening restraining forces




Improves communication by taking "noise" out of talk

 




Sees the whole picture instead of just our part and recognizes ourselves as active members in creating the systems that shape us




Is open for psychotherapists, organizational consultants and coaches, managers, educators, community leaders, and people who are curious



The approach is part of Agazarian's Theory of Living Human Systems. It has strong published links to the interdisciplinary paradigm shifts of Interpersonal Neurobiology https://www.drdansiegel.com/about/interpersonal_neurobiology/and complex systems dynamics. It has the advantage of the using implicit human neuro-bio-psycho-social functioning in an intuitive manner, rather than requiring participants to address neuroscience explicitly. SCT's practical methods help us work with uncertainty, resolve conflict and reduce the anxiety it can foster. 
Mike Maher, MA, PGCE, http://www.rdaconsulting.net/who_we_are_mm.htmlis the presenter. He is a psychotherapist, trainer and organizational consultant. He is Director of the Systems-Centred Training and Research Institute and leads four ongoing SCT training groups. He has written papers and book chapters in working with staff groups, organizational issues, and mental health reform, and has presented at many national and international conferences.
For further information about the lecture, please contact Diana Taylor (Enterprize Tasmania Community Member)
Mobile: 0402253024 
Email:innovationsynapse@gmail.com
Diana Taylor
FAQs
Accessing Lecture Space
24 Davey St Hobart
Big blue doors on Davey St, a little way up from Elizabeth St. Someone will greet you inside the foyer and direct you to lifts to Enterprize on the 5th floor. If you are running late there is a buzzer for Enterprize.
What are my transport/parking options for getting to and from the event?
Close to public transport - Take the bus!
Parking problematic even in the evening
Recommend you use council car parks
Tea and Coffee provided